After two years of living in South Korea and travelling throughout Asia, I'm always on the hunt for good Asian food. Korean BBQ, Thai curry, Japanese tempura, and Chinese bao are always at the top of my list. I first heard how good Mama Chau's was on Facebook, and despite its reputation for being an unbiased bastion of truth, I didn't go in expecting that much.
They have a relatively small menu, basically teas, dumplings, crepes, and bao. I decided to try the bao, going for two pork and a chicken. They gave me a buzzer and told me my food would be out shortly (I assume that's what they said. My Spanish is horrible, and I just smiled and nodded like in all my interactions).
After a couple of minutes, I got the buzz and they handed me my bao. I had the pork first and was instantly overwhelmed with a feeling of nostalgia. It was like going back in time when I would sit on the sidewalk after a few too many, going to town on street food. The dough was sticky and fluffy, and the BBQ pork was cooked perfectly. I inhaled it like a campground raccoon at an unmonitored picnic table.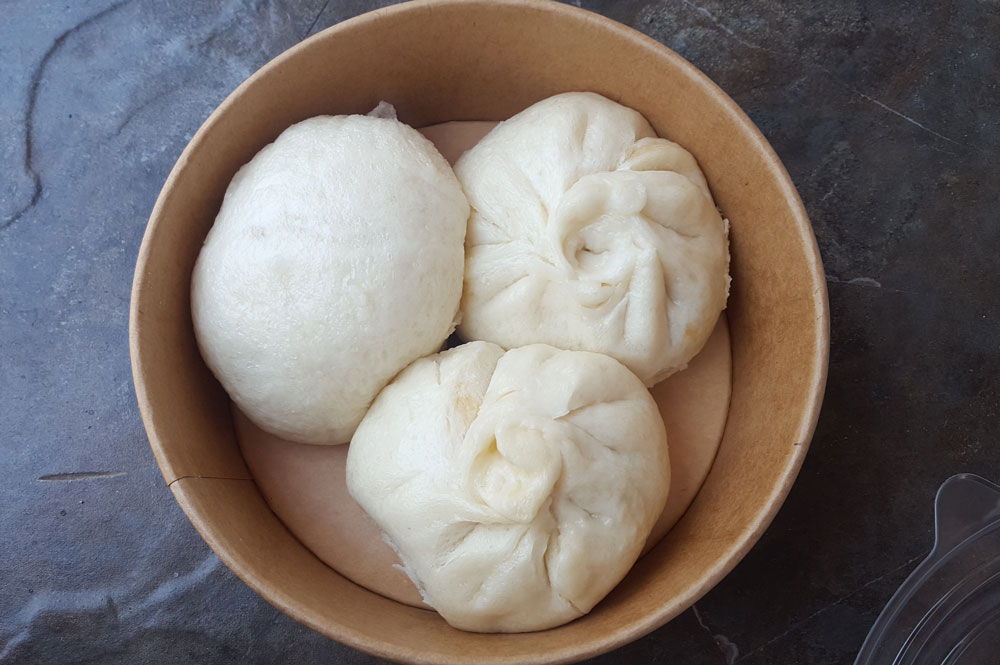 I was tempted to go for the second pork bao, but I thought I would try the chicken. It was just as amazing. The chicken wasn't over cooked, and it had just the right amount of spring onion. After finishing that, I was already feeling stuffed and I decided to save the last one, taking it to go.
After just one trip I was hooked. As the great poet Ice Cube once said, "Bao down when you come to my town". I think that's what he was talking about. Now, Mama Chau's is part of my Friday routine. The bao has been so great I haven't pushed myself to try the dumplings or crepes yet, but I plan to soon. I get the set of three, one pork and one chicken, and struggle with a veritable Sophie's Choice for my third.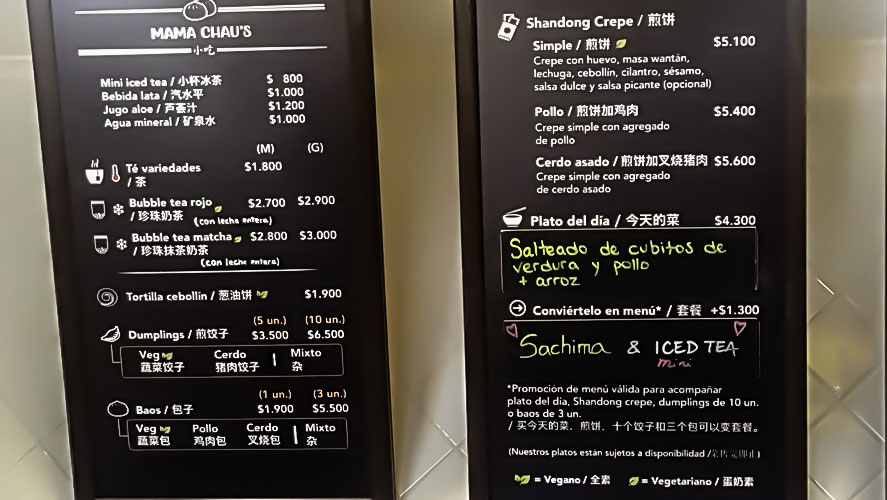 Mama Chau's is located at General Holley 50, Providencia in a courtyard of shops that looks like a little German village. It has a great atmosphere and blocks you off from a lot of the surrounding noisy streets. The table are often full, so I usually get my order to go, opting to eat on one of the nearby benches. I highly recommend it for anyone looking to get a low-priced meal or snack close to Costanera Center.